Sticks & Stones May Break My Bones…
But TCM can rescue me!
I love to hike, mountain bike and play tennis with my hubby. But as I get older (OMG, 50 is just around the corner, yikes!), injuries seem to happen more often. I don't stretch as much anymore, I don't take the time to warm up and I still think I can take risks and bike down a mountain at breaking speed (because, let's face it, it's so much fun!).
TCM is amazing and so quick to treat sports injuries, especially when it's done right away. I thought it'd be fun to review the TCM way to deal with acute sports injuries. In case you or your friends happen to be dare devils!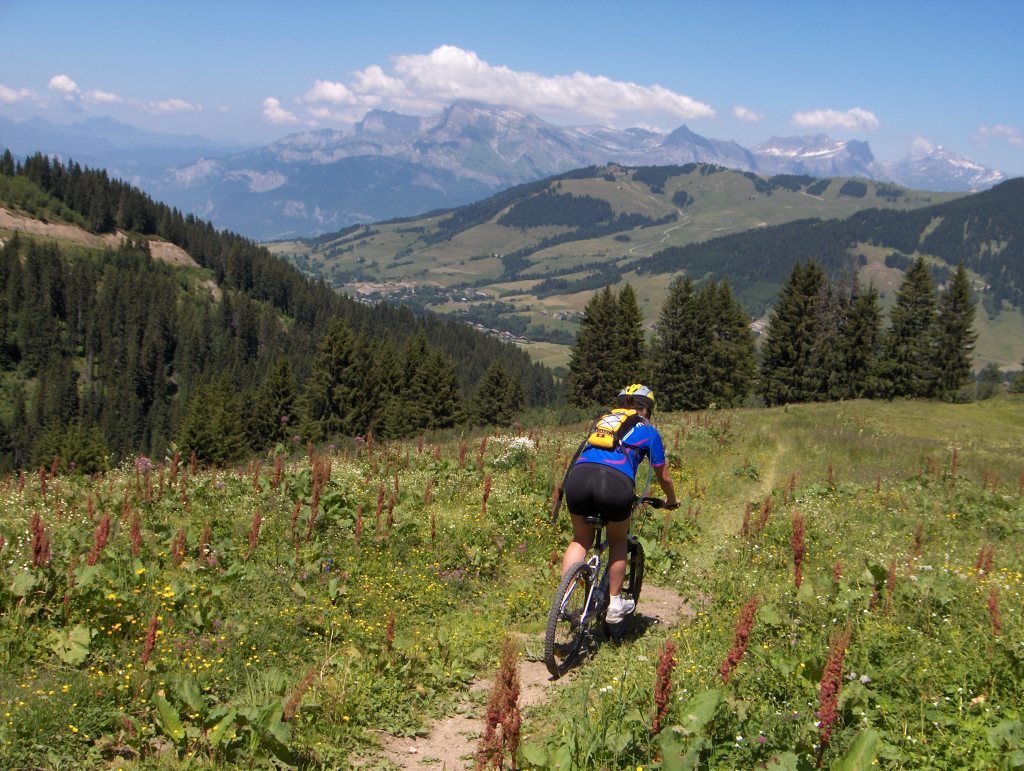 Fractures, Dislocation & Soft Tissues Injuries
General TCM internal Tx principles
– Initial stage:

move blood, reduce swelling & inflammation (clear heat).


– Middle stage:

 strengthen bone, muscle, sinews.


– Late stage (recovery):

tonify Sp, Lv & kd, warm meridians & move Qi.
General TCM external Tx principles
Initial stage & middle stage:

Acupuncture, seven star, electro-acupuncture every two days for 1st week, then 2/week till healed. Treat the affected area and the opposite side, or if too painful or in a cast treat opposite side only.

Middle stage:

Moxa & Zheng Gu Shui spray or lotion.

All stage:

 herbal treatment in cheesecloth (can be reused every day for 1 week), equal parts of Dang Gui, Qiang Huo, Hong Hua, Xu Duan, Fang Feng, Gu Sui Bu, Mu Gua, and Bai Zhi (15gr. each for a total of 120gr.)

Late stage:

acupuncture, Tui Na.
Area affected and their corresponding organ & meridians, best points & best herbs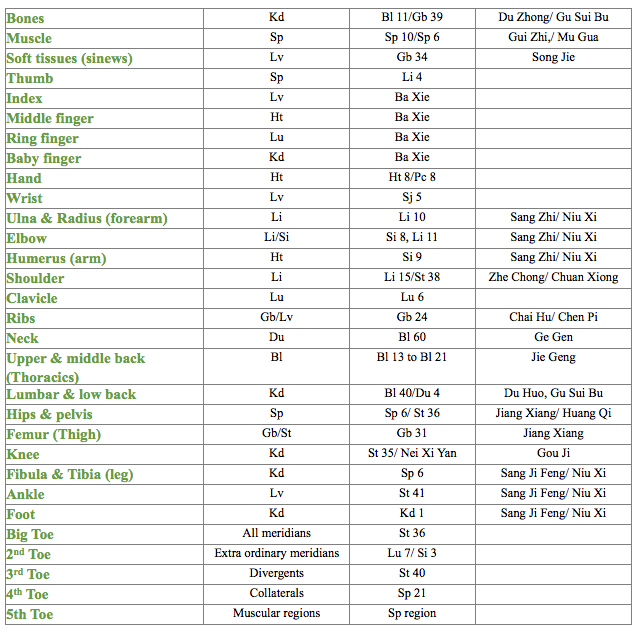 Go play outside & keep rocking it with TCM,
Clara




TCM geek