Prostate Issues in Chinese Medicine
This year, in honour of MOVEMBER, I've decided it was about time I talk about men's issues. Since a lot of my posts are often about women's disorders, it's only fair I finally write one on TCM Treatments for MEN!
My hubby will turn 50 soon (he's younger than me, oh yeah!), but as he likes to remind me, he's only 47, and in great shape! Last year, he had to get his first pair of reading glasses and that really bothered him.
While I'm going through this fun stage of my life called MENopause, he has to be more diligent in preventive any issues, especially prostate ones. The men in his family have all had prostate hyperplasia, and many have dealt with prostate cancer.
So I dedicate this post to all men! Prevention is key, eating a healthy diet high in lycopene is super duper important. Having regular check ups and getting acupuncture may also prevent prostate issues later in life.
Below you'll find the TCM treatments for Prostate Hyperplasia and Chronic Prostatitis.
Happy Movember! Even though, I'm not a big fan of mustaches 🙂
Keep rocking it with TCM,
Clara
TCM Geek
Benign Prostate Hyperplasia
Definition:

enlargement of the Prostate gland common in men over 50 and virtually to all men over 60. 

Causes:

aging, diet & alcohol, chronic illness.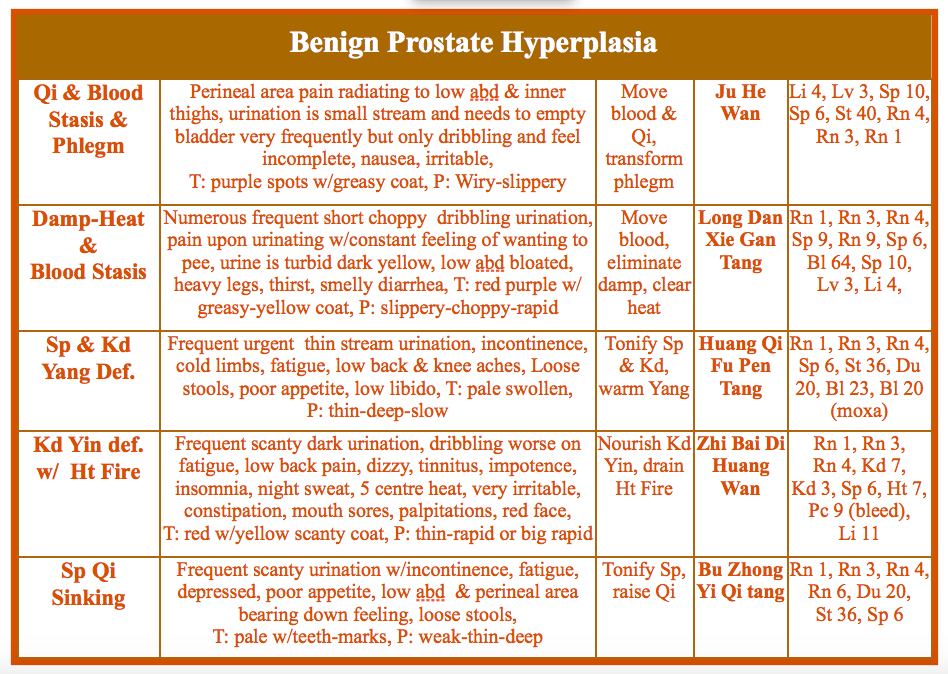 Chronic Prostatitis
Definition:

chronic inflammation of the prostate gland.

Causes:

Aging, Diet & alcohol, chronic illness.