Healing Foods for TCM Spleen Patterns
Prior to becoming a TCM Geek, I was managing a fitness club where I personal trained clients, taught aerobics and hip-hop dance class (how do you like the hair? Yikes!).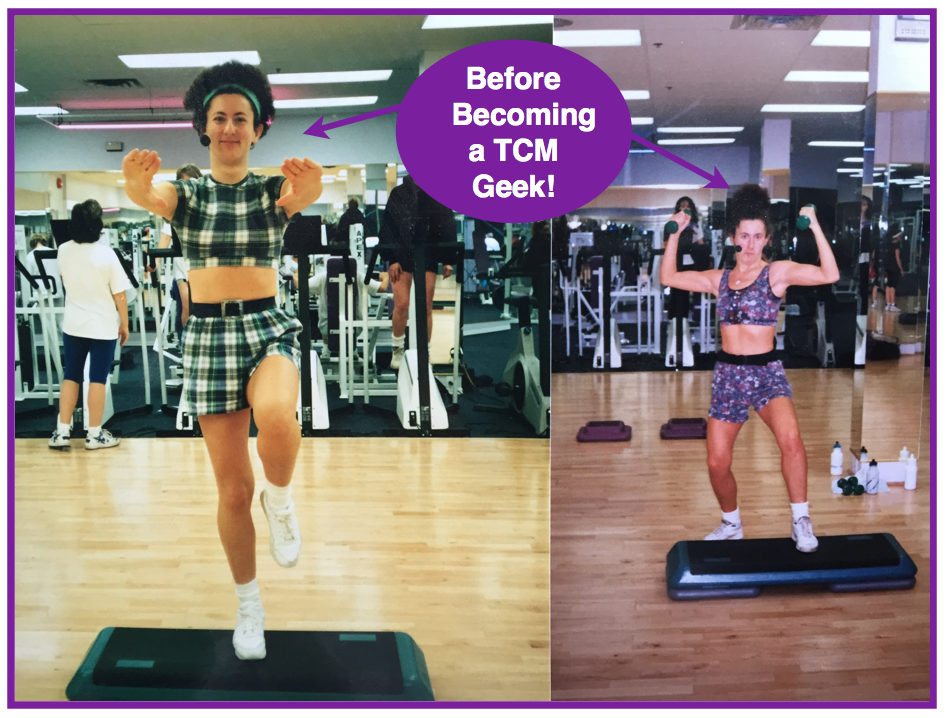 My friends were all fitness fanatics and we spent our time off hiking, mountain biking, running marathon, participating in adventure races and triathlons! CRAZY!
We talked about fitness and nutrition, all the time. So I thought I knew it all, I was in the best shape of my life. A typical day looked like this: wake up, green smoothie, swim for 45 min, another smoothie, teach 1 hour intense Step class, personal train, lunch (BIG salad, multi grain bread and tuna), personal train clients, snacks of nuts & seeds with fruits & yogurt, and go for a 6 mile run in the evening, then dinner (Big salad, whole wheat crackers) and before bedtime a protein shake! And to top it all, I drank 4 litters of cold ice water daily. I can almost hear your TCM brain gasp right now!
Then I joined our local TCM college for a 5 year doctorate program (best decision I've ever made!).
One day during our lunch, one of my TCM teacher looked at my BIG salad and screamed: "YOU! NO MORE SALAD!", then walked off. What was his problem? Seriously? A few months later, Crazy Salad Guy was at it again and yelled at me: "YOU! EAT MEAT NOW and NO MORE SALAD!"
Wouldn't you know, Crazy Salad Guy taught our Food Cures/Eastern Nutrition class. And he gave me my very first TCM "aha" moment! All these years, even though I exercised a lot and constantly moved, I was always cold. And even though I ate 4 pounds of raw vegetables daily, I was always bloated as if 6 months pregnant! I never understood why, until that class. My diet consisted of cold drinks and cold raw foods depleting my poor TCM Spleen in the process.
So I listened to Crazy Salad Guy and changed my diet to heal my TCM Spleen. I ate in season, drink room temperature water, cooked most of my food, only had green smoothies in the warmer months and always added ginger to them. My bloating disappeared and I wasn't freezing anymore. TCM Rocks!
Our digestive system is at the centre of our health, we need to nourish it and keep it healthy. TCM Spleen transform and transport nutrients to muscles for energy, so when exercising vigorously, we need to make sure our TCM spleen is fed warm nutrient rich foods.
Here are the best foods for your TCM Spleen patterns, in case you're eating too many salads, or are a fitness fanatic. Bon Appetit!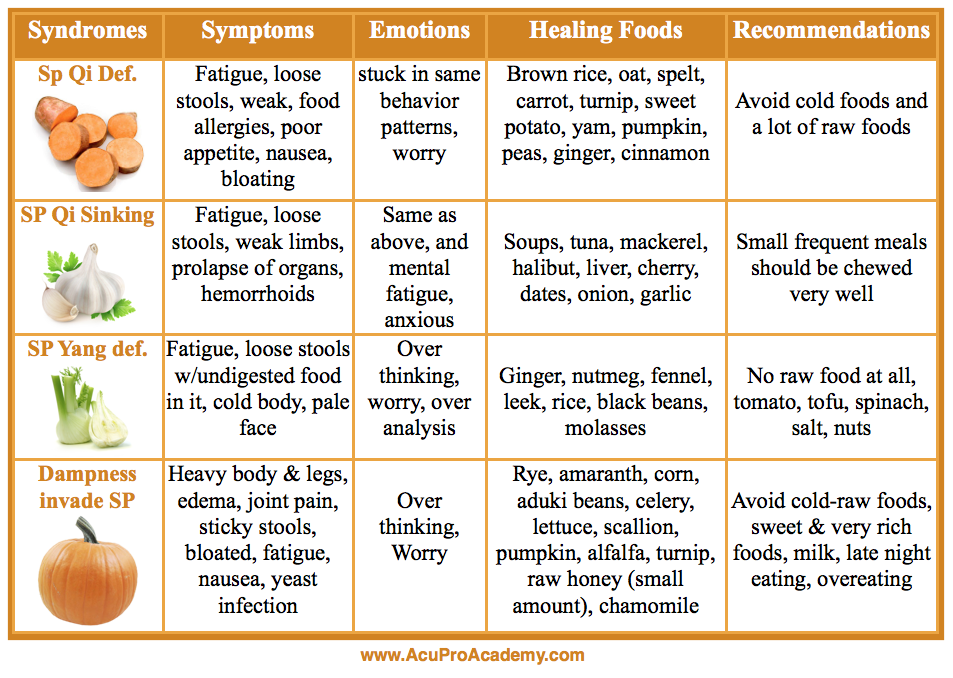 Keep Rocking it using TCM!
Clara
TCM Geek