TCM Protocols for Lumbar Disk Herniation
Five years ago, I went to Kauai (Hawaii) for the first time and it was breathtaking! This small island is where Jurassic Park was filmed! It's a true beauty, with amazing hikes (see pic below), perfect places to snorkel, great local organic food and friendly people.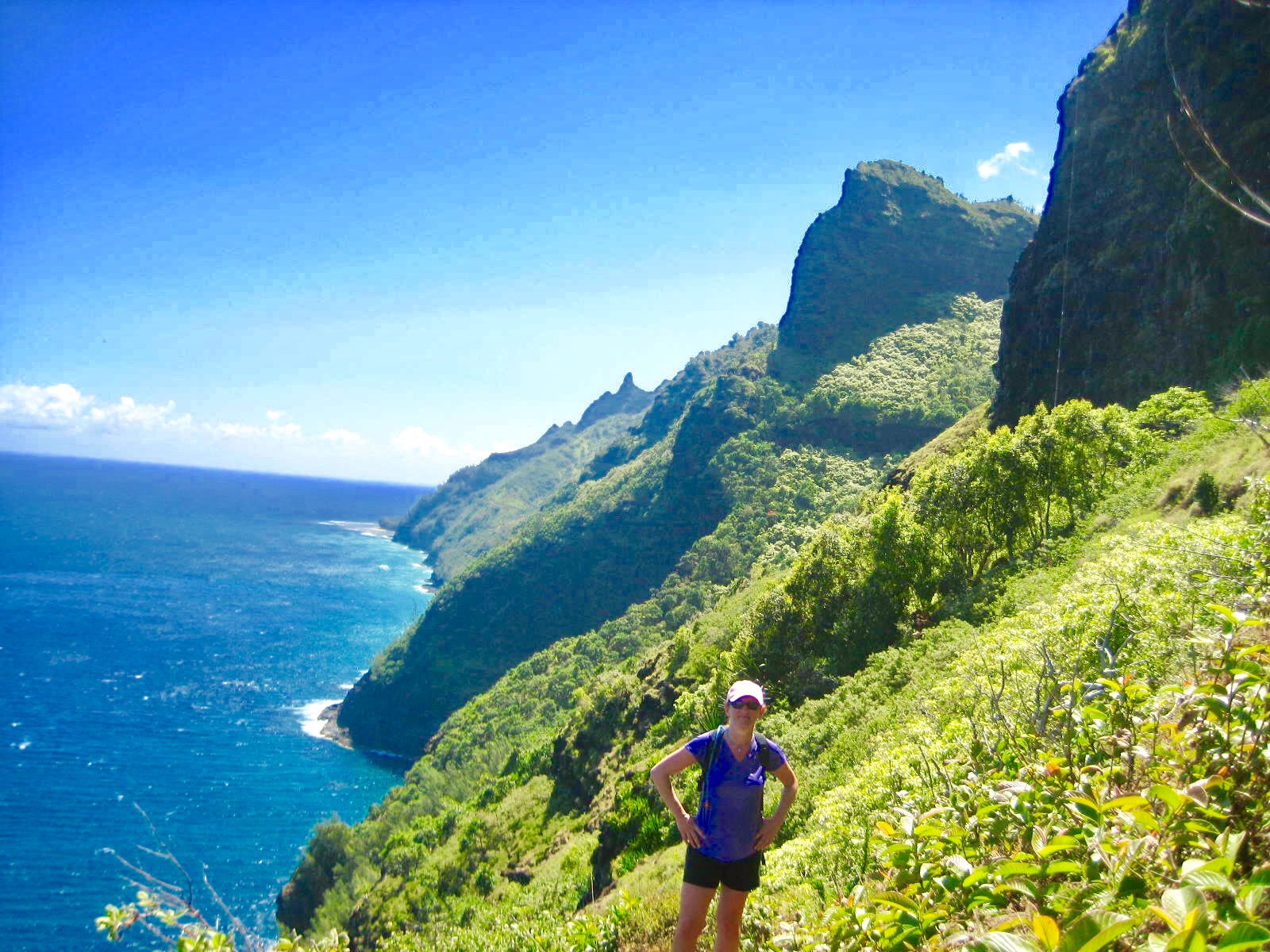 The first 4 days of our week trip were fantastic, and then I strained my sacroiliac joint! BADLY. This was probably the most excruciating pain I had ever experienced! I couldn't sit, lie down or stand, all position were causing me stabbing pain (major Blood Stasis!).
A few days later, we came home to Canada, and it turns out I also herniated my 4th and 5th Lumbars. My MD told me it would take 2 to 3 months for the pain to be completely gone. NOT ON MY WATCH!!! NO way!
So I started DAILY acupuncture, weekly massage, and chiropractic adjustments. Two weeks later I was back running and experiencing no pain! I've said many times, but I'll say it again: Acupuncture freaking Rocks!
Below I created a chart with the Basic TCM Protocols for Lumbar Disk Herniation, in case you needed it to help relieve your patients pain.
Keep rocking with TCM,
Clara
TCM Geek
Lumbar Disk Herniation
Characteristics:

Degenerative change (with or without trauma) resulting in rupture of the inter-vertebral disk in the Lumbar region.

Symptoms:

When the herniated disk compresses the nerve, the patient gets severe pain, numbness, muscular weakness & may be atrophy. Pain is worse on coughing, movement, laughing or defecating.