Healing Foods for TCM Lung Patterns
I was born premature. Ten weeks premature actually! And according to my mom (who smoked 2 packs a day during her pregnancy), babies are born early all the time and smoking had nothing to do with it! Okay!
Nevertheless I probably couldn't wait to get out of there to finally breathe fresh air. I was put in an incubator for weeks because I wasn't able to breathe on my own (duh!). Of course, I had asthma as a child but fortunately for me, as I grew older my lungs got stronger and I've never had to deal with any bronchial issues ever again (touch wood).
I love how nutrition can heal our body, and TCM food cures is amazing if the patient is willing to be compliant. Here are the best foods for the TCM Lung patterns, along with some great recommendations. Bon appetit!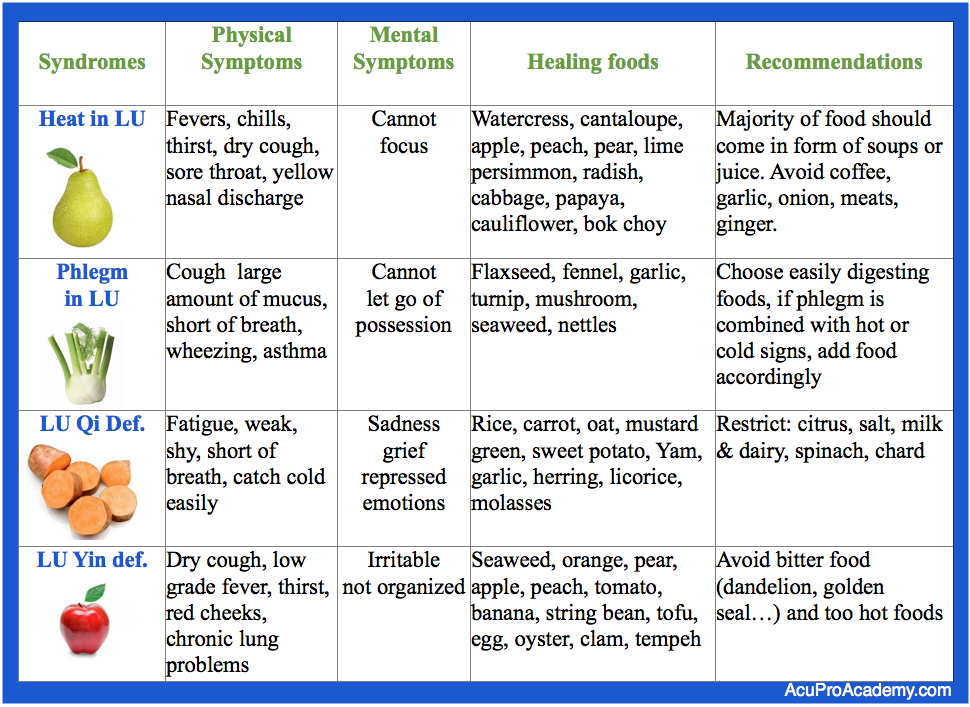 Keep rocking it with TCM!
Clara




TCM Geek