About
Drake Moore
Do you still struggle with your TCM diagnosis?
Do you love Chinese medicine, but feel you didn't learn enough when in school?
With solid TCM knowledge, you will get amazing results with your patients, and turn them into raving fans.
I've seen it countless times over the years. TCM rocks!
---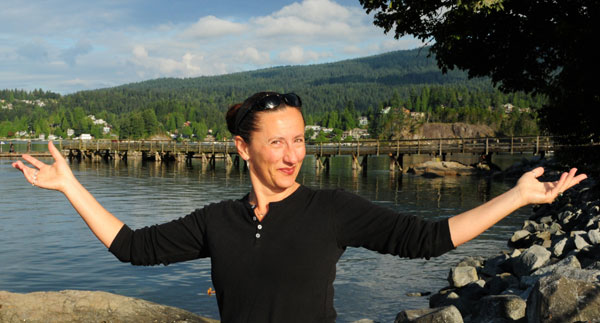 That's why I created AcuPro Academy!
Hi, I'm Clara Cohen and my passion is helping dedicated practitioners like you, change the world one patient at a time. I've been teaching TCM to future acupuncturists and naturopathic doctors since 2008.
I love to get my students engaged and tell them compelling stories, to help them understand the power of Chinese medicine. My goal is to share my passion for TCM, and empower my students to achieve superior patient care.
---
Are you finding it difficult to attract new patients?
Do you feel unprepared, due to a lack of business training in school?
You're not alone. And I'm here to help.
By avoiding mistakes and learning to promote your services the right way, you will get more patients and build your ideal practice.
---
This is also why I created AcuPro Academy!
After completing a 5 year program at the Doctor of Traditional Chinese Medicine level, I started my practice wearing rose colored glasses. I thought patients would just come running in. Boy, was I off!
Since then, I've spent years learning how to become a smart entrepreneur, and have built a 6 figure practice. I know what works and what doesn't.
My goal is to share my experience, and help you fast track your way to building a thriving practice.
Some of my highlights
Chair of the TCM Department at The Boucher Institute

Owner & founder of Healing Cedar Wellness, winner of consecutive awards for "Best Customer Service"

Speaker at BCNA conferences on TCM & Gynecology

Voted "Favorite Acupuncturist" within my area in consecutive years

Teaching Chinese medicine  since 2008
---
More personal stuff!
If I hadn't become a TCM Geek, I would have been a veterinarian. I love animals and when I'm an old lady (which is not that far in the future actually!), I'll probably have 5 cats, 7 dogs, 2 birds and a hamster! All rescues.

When I'm not teaching TCM, treating patients or being an entrepreneur, I travel, hike, play tennis or mountain bike with my husband, who is the Yin to my Yang and always keeps me grounded.
I was born in the French Alps, my dad was a chef (hence my love of food and cooking), and my mom is the best mom in the world. She has always supported my decisions, and raised me with great values.
I moved to Canada over 20 years ago with $500 in my pocket (no credit card), not knowing a person, not having a job or a place to stay, and not speaking a word of English!
I'm living proof that with hard work, dedication, passion and consistency, anything is possible!
Want more? Head over here to check out my TCM online classes, the 7 Day business challenge (it's FREE!), my resources page, and if you haven't yet downloaded my CLASS NOTES for the Zang-Fu Organs TCM patterns (In a colourful PDF format), get it here!
Happy Patients & Happy Students
Comments from some of my awesome students:
"Clara is 100% on her game all the time, very motivational and awesome to learn from and listen to. Great stories to reinforce topics"
"Clara can help other professors teach like she does. She is excellent and organized and awesome!"
"Clara's energy and enthusiasm towards the class is very refreshing and creates a motivational learning environment. I really enjoy her class and her style of teaching."
"Love her energy, and she lays the information out in a way that is comprehensive and flows well.
"Such an engaging and motivating instructor, wheeeeew!"

Comments from some of my awesome students:
"Clara is a wonderful teacher. Her enthusiasm is contagious and her TCM knowledge is formidable. I love her classes, because they're always inspiring and exciting."
"Clara is a phenomenal instructor, so passionate about what she does and very engaging!"
"Clara is a great teacher, very engaging with her class and genuinely cares about our learning experience. Clara rocks!"
"Gotta love your energy! Thanks for putting so much of yourself out there for us and sharing your passion. Never change you are so great!"
"Maybe Clara could distill her exuberance into a remedy and share it with everyone. Seriously, she's amazing!"

Patients Testimonies
"My acupuncture experience with Clara is always amazing. I was able to quickly conceive my son after a early miscarriage and have a successful vbac with my daughter! In fact I went from very slow early labour to active labour while in a acupuncture session. 6.5 hours later I was holding my beautiful baby."  Analyn

"I was 33 and in perfect health, yet had unexplained infertility. After one miscarriage and 8 failed donor insemination attempts, I went to see Clara Cohen. 8 weeks later, I got pregnant on my 2nd cycle with acupuncture. I'm now looking forward to acupuncture treatments that will assist in preparing my body for delivery in 4 months. Thank you Clara!" Brigitte

Patient's praise
"I can't say enough good things about Clara Cohen and the treatments I received from her. I began seeing Clara after my husband and I had been trying to conceive for over a year. When I first started seeing Clara I had somewhat irregular cycles, didn't sleep well and had recurring headaches. Within a couple of months I was sleeping better, my cycles became regular and my headaches disappeared all together. My husband and I made the decision to go through the process of IVF and I had acupuncture treatments at the same time. I am very pleased to be able to say that I am the mother of a very beautiful 4 month old baby boy! We were successful with IVF on our first attempt and I believe that acupuncture helped us to achieve this. Clara is warm, caring and compassionate. Clara takes the time to listen to your concerns and develop a personalized treatment plan. Clara always goes out of her way to fit you in when needed, she even treated me on her day off during my IVF cycle. Clara treated me throughout my pregnancy to ensure a healthy pregnancy and I will continue to see Clara in the future. Thank you Clara for everything you have done for us!" Kristie

Patient's praise
"I just wanted to tell you that I am very thankful to you for giving expert advice and recommendations to help me and my family through my son's severe asthma attacks. My son was 13 months old when he first got croup and after that, with every cold he caught, he ended up in hospital in a severe asthmatic state. Almost every month for his second and third year of life, we used to land in the ER where he would be given ventolin and pulmicort masks and eventually he would be put on a 5 day course of oral steroids. Since I met you in Fall of 2006, and started the diet you recommended, and massaging him the way you showed me, he has not caught as many colds, and his asthma is much better. He is not on any puffers and we haven't visited the hospital in the last 2.5 years for his asthma. Touch wood. Thank you for your help, it has transformed our family life. With sincere thanks" Anu

Patient's praise
"I first tried acupuncture as a means to help treat anxiety. In addition to helping manage my condition, acupuncture also strengthened my immune system and reduced my allergies. I was so impressed with the results that I urged my wife to go regularly. Not only did treatment improve her overall health and wellness, but we also conceived almost immediately upon trying for a baby. My wife continued treatment with Clara throughout the duration of her pregnancy, which went very smoothly. However, the best part of regular treatment is that you get to know Clara herself.  She is an incredibly warm, witty and wonderful person, and despite her extensive knowledge of natural medicine, her greatest quality is the genuine care and concern she has for her patients and their well-being." Jeremy