3 Easy Ways to Grow Your Practice Online
When I first opened my acupuncture practice, Googling was not yet a verb, and most of us didn't even have a website. Now if you don't have an online presence, you're behind, period.
In my 7 Day Business Challenge I will show you what are the 3 most important pages on your site and how to tweak them. And if you don't have your own website yet, MAKE IT HAPPEN! I'm not talking about having your bio page, within the clinic your work at. I mean: you need to have your own site. Because YOU are your brand. So don't wait, go make one (WordPress, Weebly, Wix), or hire someone, but have your own entity on the web now!
Today tough, I wanted to give you 3 easy tools to help quickly boost your online presence.
1- Your Email Signature 
You want to make it easy for people to find your site, follow you on social media, and have access to you and your clinic. Check out Wise Stamp email signature (it's totally free!), a great tool to enhance the way people may connect with you. Here's mine below:

2- Your Visual Content
You want to use a mixture of your own personal pics, and professional photos on your site, your social media and anywhere online. But you can't go and just steal pictures from others on the web, they will hunt you down for copyright! The solution is to buy license free photos. I love Dollar Photo Club! It's one of the cheapest and best place I've ever found online. You get access to 25 million great stock images photos for just $1 each. Here's a one below: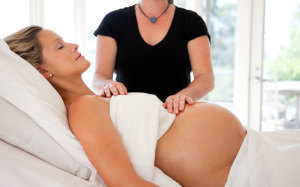 3- Your Website
Like I mentioned above, I really hope you have your own website!
Is your website easy to navigate? Does it really convey your message? If you want someone (that is not your best friend or your dad!) reviewing your site and give you feedback, try Peek. It's free and within 24 hrs of submitting your url, they will have a total stranger reviewing your site for 5 minutes on video. You can do this 3 times/month. I have done it regularly and each time, it helped me tweak my site for easier use and better branding.
Check these 3 tools out and let me know what you think.
As always, keep rocking it with TCM,
Clara




TCM Geek